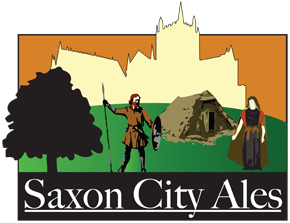 Welcome to Saxon City Ales
Based in Hereford, Saxon City Ales launched its first ale Strange Brew back in October 2010. Due to popular demand a further two ales have sinced been developed by Head Brewer Kelvin Skyrme, namely Dubonni dark ale and Iceni pale ale.

The history of the Cathedral City of Hereford begins in the Saxon period. During this period Hereford was involved in a number of tribal conflicts notably between the Welsh and the Danes. King Offa rededicated Hereford Cathedral to the memory of St Ethelbert. Hereford, like most areas of the British Isles, eventually succumbed to the Roman Occupation. Apart from Strange Brew, Saxon City Ales has named its brews after ancient British Tribes.
Our Ales...
Find your pint of Saxon City ale...
You can find your pint of Saxon City Ales at The Bowling Green Inn, Bewell Street, Hereford and at local pubs in the area as a guest ale.